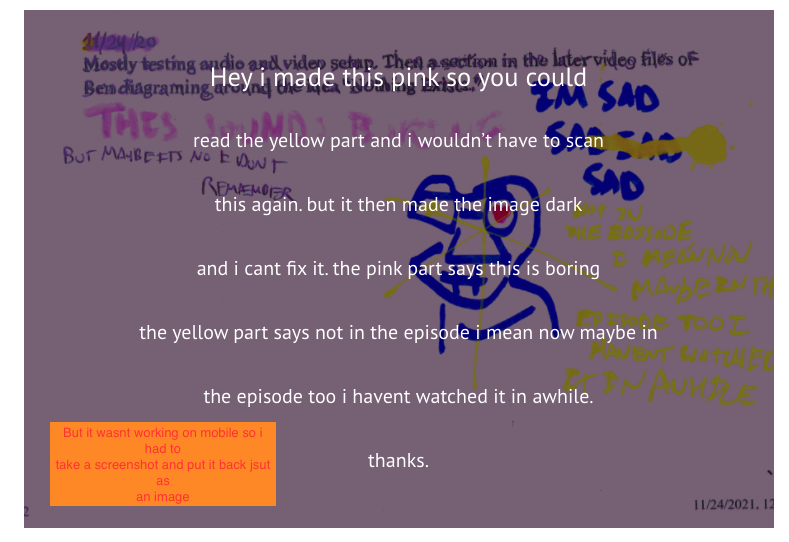 also this page is kind of funny now because its like the three same things three times in a row iguess can just likethat instead of dislike it.
Rabbi Katz says that I am not interested in communicating a message. The message here is I have despair doing fiddly things and my fucking kybaord typng on tis wbsete isnt workkkkkng wel AND IT IS SO FUCKING ANNOYUING WHY DOES IT WORK WHE NI CAPITALIZE THIS BUT THE KEUYBAORD DOESNT WORK WHEN I DONT CAPITALIZE I WANT COLIN TO ANSWER THATRABBI KATZ QUESTIONS ARE WHY DO I DE PRIORITIZE BEING ABLE TO READ THE ACTUAL PAPER AND ALSO WHAT DO I WANT YOU TO GET OUT OF READING THE TYPED WORDS?
I THINK PART OF THE DE PRIORIZING OK LL TWHTIS WSOMEWHERE ELSE AND THEN PASTEITN SO I DONT HAVE THE PROBLEMS HOLD ON.
WHY DO I DE PRIORITIZE BEING ABLE TO READ THE ACTUAL PAPERI think I do that because I feel really frustrated trying to get things looking correctly and so I just go with the flow of however things turn out and can be seen/not seen as a sort of channeling god and chance operations combination of some of the art (also helps feeling like I'm not lazy, like it's not just laziness doing things and letting them happen however). I think also the layering and making things impossible to understand reflects how I feel a lot of my thoughts are sort of everywhere and all over the place and impossible for me to understand? At least somewhat? I think that if I dig in to them I do understand them mostly but presenting them to someone else there usually isn't the time or the interest on the other party to really parse out every little bit of the inner detail and conflict of my thoughts, also my art in some ways is about presenting myself as i see myself, but also some ways acknowledges you looking, and the mess and confusion of the layering is a part of the mess and confusion of your understanding of me as the "you" looking. Also some part of letting things be stupid and terrible and impossible to read is an exercise in freedom. Releasing pressure to make any sense and just do whatever which I think for me has made better art than worrying. I guess.
The second question "what do I want you to get out of reading the typed words?" I think it's the same a bit as this top paragraph. But maybe I can answer in a different way. I want you to feel confused. I want you to feel interested. I want you to feel like you're solving a riddle. I want you to feel like you're looking at nonsense. I want you to feel like wow this is scattered and manic and depressed and compelling and sort of like a buddhist idea of. What is that koan? Mistaking the finger for the moon? The thing that points at the thing is not the thing itself. You can't put the thing into words, it's impossible in some ways, so sometimes it's better to obscure the pointer so you're arriving at the thing not from a place of logic but from an instinctual place where maybe you'll feel it more fully? I think that was a lot of mixing of ideas and metaphors and I don't know how well I explained that or even if it is so true but maybe that is for another time.
Rabbi Katz likes it when I name my feelings and now this makes more sense to her and she likes it more. "Oh I get this more this is a piece about despair." But it's not exactly. I think thats just one component. Well that's tricky because are we talking about the Ben Show Live on Twitch? Or just this website page? Or this website itself as a whole experience? I think either way it's also about joy and an interest in goo and nonsense. So goo and nonsense and frustration isn't only despair it also includes the other side of the coin a bit of um divinity and the sublime and also just goofy happiness of chaos. The chaos of the internet the chaos of my mind the chaos of old websites. Yeah.
It would be funny if this page explained a bunch of things poorly. Maybe I will continue adding to it. But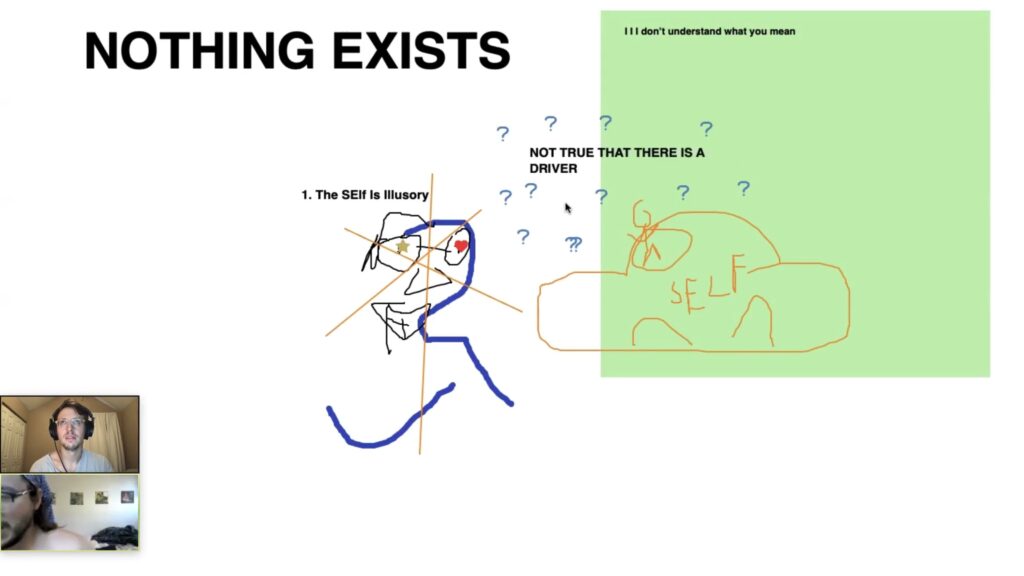 Back To Episodes